Current MLS Listings Click here
History
Angus was first named the "Village of Angus" in 1857, in honour of the first Member of Parliament for Simcoe, Mr. Angus Morrison. It was a busy timber village, with hotels, four black smiths, two sawmills, five general stores, a flour and feed business, liquor stores, drugstores, and many other businesses. Angus was the centre of distribution for nearby villages such as Shelburne, Orangeville, and Alliston.
Pine trees from the plains around Angus were sold and shipped to the European markets to be used as masts and spars for great sea bearing vessels.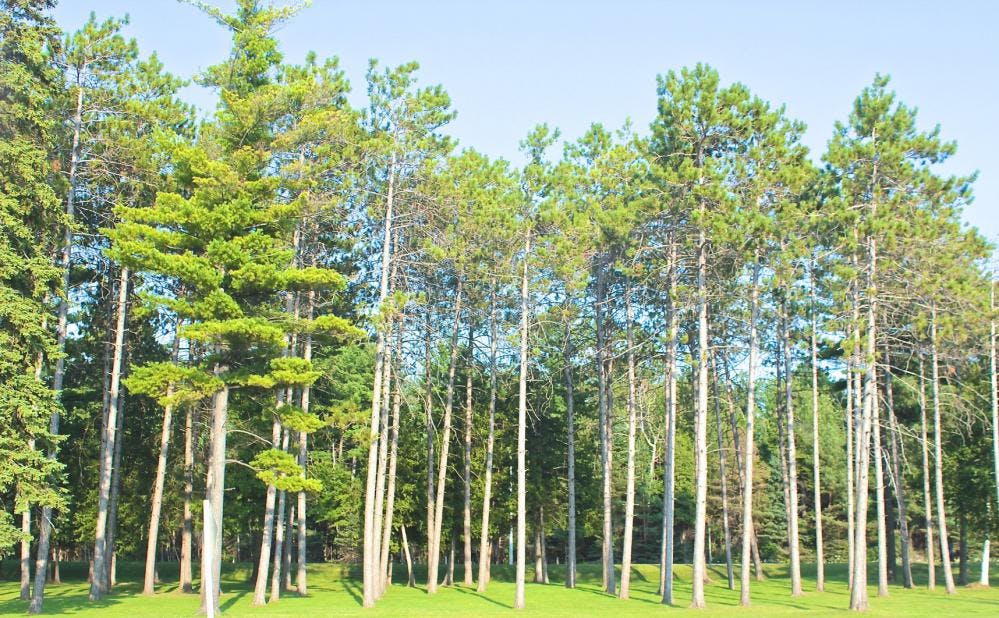 Today, Angus is the largest community within the township of Essa, which also includes Thornton, Baxter, Egbert, Colwell,Cedargrove, Ivy, Utopia, West Essa, and Hoe Doe Valley, and Angus is the main access to the Canadian Forces Base Borden. The land area of Angus is 38.9 km, with approximately 3,033 private dwellings. The population for the entire township of Essa was 18,505 in 2011, and the population of Angus sits at around 8,750 residents.
Commercial
Angus is located in close proximity to Barrie for access to all the shops and services one could require; however, there are many places offered within the community of Angus itself. Chinese food, Sushi, a choice of pizza joints, Coffee Culture, Crabby Joe's Restaurant, Tim Hortons, diners, and McDonalds are among the choice of restaurants.
There is a Sobeys grocery store, LCBO, Beer store, Shoppers Drug Mart, gas stations, and many small business shops and services.
Angus has a new library, a Fire Station along with many volunteer firefighters, Ambulance station, and a satellite police station.
In 2013 a transit system was developed between Angus and the City of Barrie. The bus service takes residents to the Allandale GO train station in Barrie, and from there they can access the Barrie transit system.
Click here To be DIRECTED to current MLS LISTINGS
Education
Angus is part of the Simcoe County District School Board.
Recreation
The Essa Centennial Library system began in 1967, and has undergone many changes throughout the years, with the most recent being the move to a joint use facility with Nottawasaga Pines Secondary school, the local high school, to allow for residents and students to share the Angus branch. In addition to the typical resources and meeting space, the library offers programming events such as book clubs, baby and preschooler times, and Family movie nights. The Angus Branch of the Essa Public Library is located at 8505 County Road 10.
The Angus Rec Centre offers public skating, shinny, free parent & tot skating, outdoor skating, and outdoor pick up hockey. There is also a banquet hall that is perfect for meetings, weddings, and fundraisers. The centre also has a gymnasium that holds up to 330 people, for indoor sports, banquets and other events.
There are many green spaces and parks in Angus that offer different recreational activities, such as baseball diamonds, skateboard park, splash pads, soccer fields, playgrounds, tennis courts, basketball facilities, outdoor rinks, and an off leash dog park.
Click here Community Facebook Page
There are a number of places of worship in Angus, including Pinewoods Chapel a Community Christian church, Our Lady of GraceCatholic church, Zion Presbyterian Church, Living Hope Fellowship, a contemporary Pentecostal Church, Baxter Presbyterian Church, Pinewoods Gospel Chapel, Angus Baptist Church, and Angus United Church.
Events
Each year Angus hosts a Salmon Festival and Riverbank Derby in September. 2016 will mark the 14th Annual event, which is made possible by town volunteers and donations from local businesses. In addition to the derby, there are games, activities, vendors, and prizes to be won.