The August 2018 sales information is in, and residential property sales recorded through the Matrix™ System for the Barrie and District Association of REALTORS® Inc. (BDAR) region were up while average price declined as a whole month-over-month comparison.
Below are the market statistics comparing:
July and August 2018, year-over-year of August 2017-2018 and 2018 year-to date statistics.
July 2018 vs August 2018 – Number of Units Sold and Average Price of Units Sold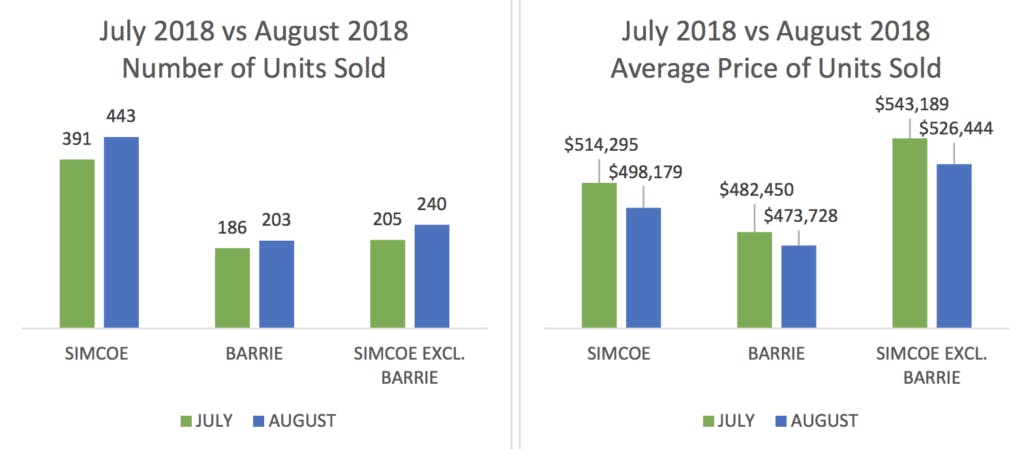 Simcoe County
The average price of homes was reported as $498,179 in August. This is a decline from the average price in July which was $514,295. In contrast, between July and August, the number of sales grew from 391 to 443.
City of Barrie
The average price of homes declined from $482,450 in July to $473,728 in August. This is despite the increase in the number of transactions in Barrie, which grew from 186 to 203.
Click here to read the full report.